The digital geographical data of the G.I.S base that are used in every application for Cyprus are coming from the « The mapping and G.I.S. data production Department» of T.C Geomatic Ltd, which daily cares for providing reliable, detailed and fully up to date digital maps.
The geographical data (Maps of Cyprus – Geomatic mapsTM of the G.I.S. database that T.C. Geomatic LTD offers cover among other things:
The National and local road network of Cyprus (digitised data 98% total coverage)
Navigationable data for 522 municipalities and communities
The Urban Road Network (addresses / numbers):
Nicosia: Nicosia, Agia Marina Xyliatou, Agioi Trimithias, Agios Dometios,  Agios Epifanios Oreinis, Aglantzia, Agrokipia, Akaki, Alampra, Anagia, Analiontas, Arediou, Astromeritis, Dali, Pano-Kato Deftera, Deneia, Egkomi, Ergates, Farmakas, Galata, Geri, Kalo Choria Oreinis, Kampia, Kampos, Kapedes, Klirou, Kokkinotrimithia, Korakou, Lakatameia, Latsia, Lympia, Lythrodontas, Malounta, Mammari, Mitsero, Moni Kato, Nicosia, Nikitari, Nisou, Orounta, Palaichori, Palaiometocho, Pera Chorio, Pera Oreinis, Peristerona Lefkosias, Potami, Potamia, Psimolofou, Sia, Strovolos, Tseri, Vyzakia,  

Larnaka: Larnaka, Agia Anna, Alethriko, Anafotida, Anglisides, Aradippou, Athienou, Choirokoitia, Dromolaxia, Kalo Chorio Larnakas, Kellia, Kiti, Kofinou, Kornos, Lefkara Kato, Lefkara Pano, Livadeia Larnakas, Meneou, Mosfiloti, Oroklini, Pervolia Larnakas, Psevdas, Pyla, Pyrga Larnakas, Skarinou, Tersefanou, Troulloi,  

Limasol: Limasol, Agios Amvrosios, Agios Athanasios, Agios Tychon, Agros, Akrotiri, Apesia, Apsiou, Asgata, Asomatos, Avdimou, Episkopi Lemesou, Erimi, Foini, Germasogeia, Kalo Chorio Lemesou, Kantou, Kolossi, Kyperounta, Louvaras, Mesa Geitonia, Monagroulli, Moni, Mouttagiaka, Omodos, Pachna, Palodeia, Pano Kyvides, Para, Parekklisia, Pelendri, Pentakomo, Platres Kato, Platres Pano, Polemidia Kato, Polemidia Pano, Pyrgos, Souni – Zanakia, Spitali, Trachoni, Trimiklini, Ypsonas, 

Pafos: Pafos, Agia Marina Crysochous, Agia Marinouda, Anarita, Argaka, Chloraka, Choletria, Drouseia, Empa, Geroskipou, Inia, Kathikas, Kato Pyrgos, Kissonerga, Koili, Koloni, Konia, Kouklia Pafou, Lempa, Mandria, Mesa Chorio, Mesogi, Nata, Panagia, Pegeia, Polemi, Polis, Pomos, Prodromi, Simou, Stroumpi, Tala, Tremithousa, Tsada, 

Famagusta: Achna, Agia Napa, Avgorou, Deryneia, Frenaros, Liopetri, Ormideia, Paralimni, Paralimni (Protaras), Sotira Ammochostou, Vryssoulles – Frenaros, Xylofagou, Xylotymvou, and more…
Coverage by Population
•    Population coverage roads / address       >    93%
•    Population coverage roads / numbering   >    75%

Points of general interest (POI – Points of Interest), for example Public buildings, sports facilities, parks, etc.
Hydrographical network (Lakes, rivers, dams etc), over 8,000
Administrative division: Province – Municipalities – Communities.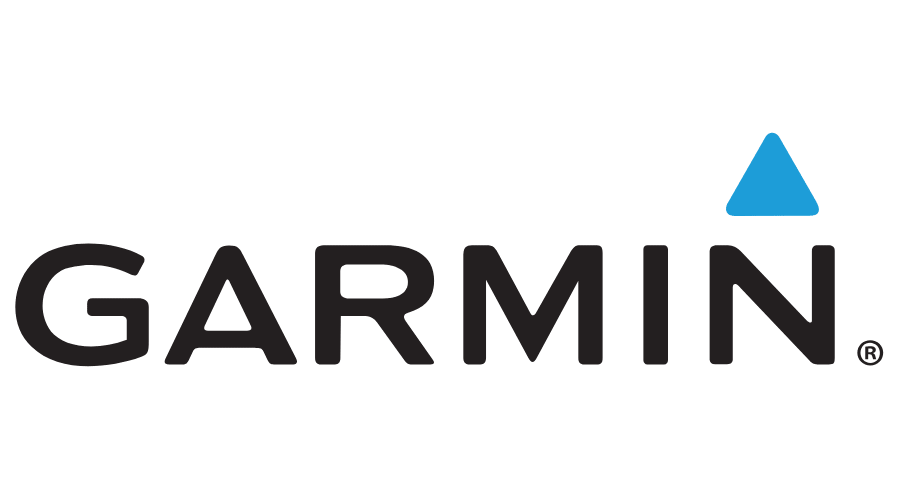 Versioning – Updates
Cyprus3D_Q21.1
Geomatic MapsTM_T.C.Geomatic Ltd© 2021
Instructions for Update (Garmin Devices)
1. DOWNLOAD the compressed file (gmapsupp.zip) on your computer with mouse right-click and option "Save link as…". Choose option "Keep" to let browser download the file
2. Unzip the compressed file
3. Connect your device to your computer usnig a USB cable.
4. Copy and Replace .img file from your computer to your device in the "Map" folder (or the "GARMIN" folder for the SD Cards and the handheld devices). If the Cyprus map that has the name "gmapprom.img" then rename the attached file from "gmapsupp.img" to "gmapprom.img"
NOTE: If Cyprus GeomaticMapsTM are installed in an SD Card then either plug the device to the computer with the SD Card already installed in the device or plug the SD Card directly to the computer using an SD Card Reader. Then, copy and replace the gmapsupp.img file to the SD Card.
——————————————————-
1. ΚΑΤΕΒΑΣΤΕ το συμπιεσμένο αρχείο (gmapsupp.zip) στον υπολογιστή σας πατώντας το δεξί κλικ του ποντικιού (mouse) και επιλέγοντας @Αποθήκευση συνδέσμου ως…" ("Save link as…") . Επιλέξτε "Διατήρηση" ("Keep") για να επιτρέψετε στο αρχείο να κατεβεί
2.Αποσυμπιέστε το συμπιεσμένο αρχείο
3. Ενώστε την συσκευή σας στον υπολογιστή σας με χρήση καλωδίου USB.
4.Αντιγράψτε (Copy) και αντικαταστήστε (Replace) το αρχείο .img από τον υπολογιστή σας στον φάκελο "Map" της συσκευής σας (ή τον φάκελο "GARMIN" για τις κάρτες SD και τις συσκευές χειρός). Αν ο χάρτης της Κύπρου στην συσκευή σας έχει την ονομασία "gmapprom.img" τοτε μετονομάστε το .img αρχείο από "gmapsupp.img" σε "gmapprom.img"
ΠΡΟΣΟΧΗ: Αν ο χάρτης της Κύπρου GeomaticMapsTM είναι εγκατεστημένος σε κάρτα SD τότε ενώστε είτε την συσκευή σας στον υπολογιστή με την κάρτα SD ήδη εγκατεστημένη στην συσκευή είτε ενώστε απευθείας την κάρτα SD στον υπολογιστή με την χρήση ενός Card Reader. Στη συνέχεια αντιγράψτε (Copy) και αντικαταστήστε (Replace) το αρχείο gmapsupp.img το οποίο είναι εγκατεστημένο στην κάρτα SD.
Subscribe to our newsletter or Like us on facebook and receive our latest news and Cyprus Map updates
GEOMATIC – GARMIN TEAM